Teiken Academy helps young athletes learn life skills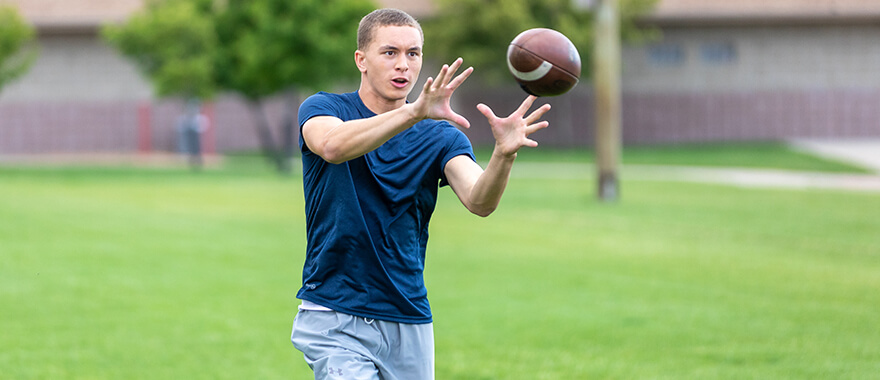 A generous gift from a local Moorhead family hopes to teach young athletes life skills they can apply both on and off the field.
The Teiken Academy, a joint partnership between Moorhead High School Athletics and Sanford Health, is a new annual program aimed to enhance the development of ninth-grade football players at Moorhead High School. The academy will cover topics such as health and wellbeing, mental health, personal growth, communication, leadership and teamwork. The academy is possible through a donation to the Sanford Health Foundation.
The sessions will include discussions from local professionals and feature topics such as mental health, physical health, time management and personal finance decisions. There will also be mock job interviews and mentor pairing to provide guidance and support for personal and athletic growth.
The Teiken Academy takes place Aug. 14-18 from 8 a.m. to 2:30 p.m. at Moorhead High School. The program expects to have 40-60 Moorhead High School football students from this coming fall's ninth-grade football team.