New program for high school athletes teaches leadership skills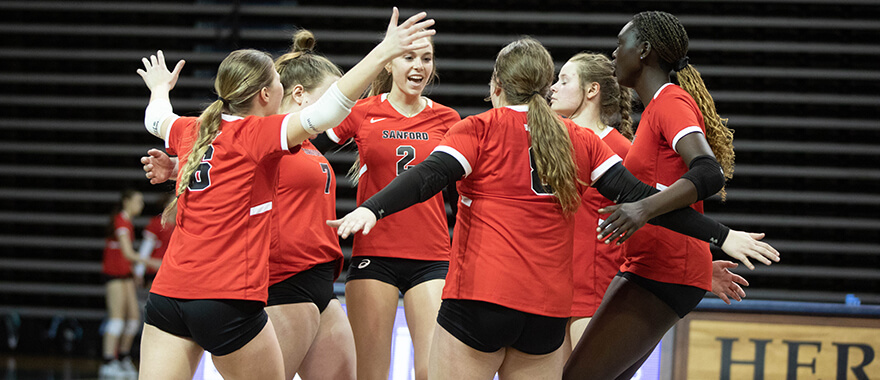 Leadership is a key component of success and performance that we believe can be learned and improved. Just like how Sanford Sports actively helps high school athletes with their volleyball, basketball, golf, baseball and softball skills through our academies, we are now offering a program that teaches these players leadership skills.
The new program will help young athletes recognize how and when to lead. It will take place over five Wednesdays in September and October of 2023 at the Sanford Sports Complex. Dr. Andy Gillham, PhD, the performance psychology specialist at Sanford Sports, will lead the program, which is classroom and discussion based.
What to expect
Dr. Gillham will use short articles to highlight critical components of the leadership process.
Each participant will be expected to share from their own experiences as the group collectively works toward understanding barriers to behaving as a leader while practicing speaking up in front of peers.
The program will also discuss what constitutes a leadership opportunity.
Athletes will leave the program with the skills to positively influence those around them not only in sports but also at home and school.
Call (605) 312-7800 to register or email andy.gillham@sanfordhealth.org with questions.