Physical therapy gets hiker back on trail after injury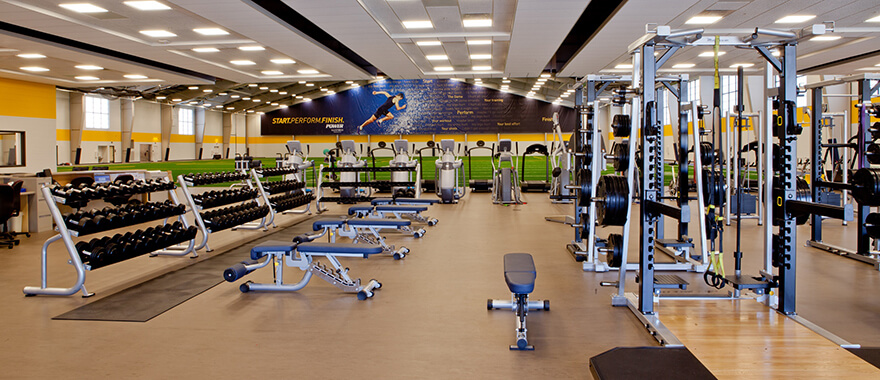 Getting injured is unfortunate for athletes and anyone who likes to be active. Physical therapy is an important part of the recovery process, and it helps people get back to the activities they love.
After a hiking injury to her right hip, Allie Koch needed help to feel like herself again. Her orthopedic provider recommended she try Sanford Sports Performance.
That is where she met Matt Rollag, DPT, a physical therapist at the Sanford Fieldhouse who specializes in sports medicine. Dr. Rollag and a nervous Allie put together a customized plan for her recovery.
Allie had two goals going into physical therapy – to walk again without pain and to build strength to prevent future injuries. After pushing away the nerves, Allie committed herself to the process. She was impressed with how quickly Dr. Rollag had her out of crutches and walking with limited pain.
Focus on the day-to-day
But as her progress plateaued, Allie started to get frustrated. Dr. Rollag encouraged her to be patient and to focus on the small day-to-day wins. With this mindset, he helped Allie regain her confidence and keep pushing forward with their recovery plan.
After four months of physical therapy, Allie set out to hike for the first time since her injury. Dr. Rollag encouraged her to get back on the trail. Allie traveled to Costa Rica over the New Year and had a successful hike.
Allie had a fantastic experience with physical therapy. She believes people looking for help after an injury can trust Dr. Rollag to be:
Knowledgeable about the latest in physical therapy care
Involved in getting to know the athlete and their goals
Patient and kind during difficult therapy sessions
Comforting and understanding about insecurities and fears
Balanced in pushing athletes to do their best while ensuring their injury is healing
A cheerleader after reaching every milestone
Flexible with the physical therapy plan
The support the athlete needs to feel in control of their recovery
Fun to work with during months of continuous physical therapy
Today, Allie can hike, walk and do everything she loved before her injury. She even committed to exercising regularly because she learned to love building her strength. Allie recovered from her injury and gained skills that will help her to be active for the rest of her life.