Bronny James' sudden cardiac arrest: A wake-up call for young athletes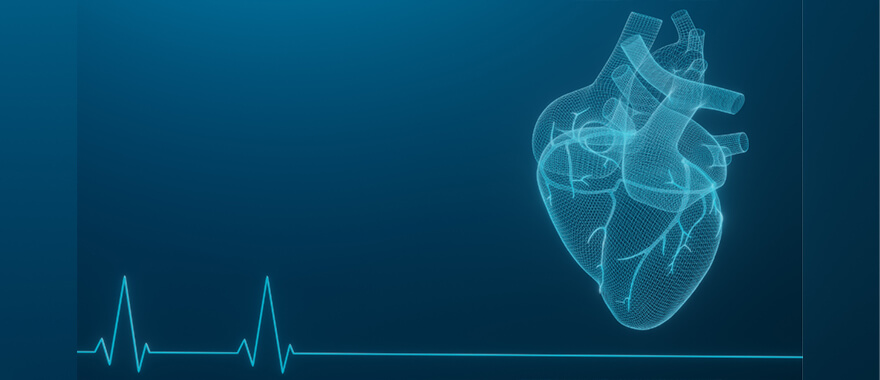 In the world of sports where young athletes often capture our hearts with their talents, there are moments that remind us of life's fragility. Bronny James, a rising basketball star and son of the legendary LeBron James, recently faced a heart health scare that sent shockwaves through the sports community.
His experience cast a spotlight on a crucial issue: heart problems in young athletes. It's not something Sanford Sports Academy basketball player Cole Peterson had ever considered a possibility for someone his age.
"It's surprising," the 18-year-old future Hamline University basketball player said. "Cardiac arrest is really rare for a young person."
With a need for heightened awareness surrounding heart problems among young athletes, we discuss the signs and provide actionable steps parents and athletes can take to minimize the risks.
Recognizing warning signs: Staying alert for heart issues
It's crucial to pay attention to certain signs that might cause sudden cardiac problems. Imagine your son or daughter is playing and suddenly:
feels tired
has trouble breathing
has chest pains
These signs, in addition to:
lightheadedness
dizziness
abnormal heart palpitations
can be symptoms of a much bigger problem, even if they seem small.
The role of sports physicals and regular medical checkups
Introducing routine heart screenings and assessments as part of sports physicals has gained significant traction in recent years. This approach seeks to identify athletes who may be at risk, allowing for timely interventions and potentially saving lives.
According to Naveen Rajpurohit, MD, a cardiology specialist at Sanford Health, there are ways to detect possible underlying heart problems before a cardiac arrest.
"There are a lot of genetic, inherited conditions which might be passed down through the family," he said.
If your family has a history of heart problems, Dr. Rajpurohit recommends your young athlete have a medical screening and a physical exam before their sports season begins.
Educating coaches and trainers: Building a heart-healthy support system
The Bronny James heart health scare is a reminder that the trainer's role extends beyond physical conditioning. Sanford Sports athletic training manager Sean Duffy says the incident with James reinforces the unwavering commitment of athletic training staff.
"We're always encouraged to see their dedication because it gives us momentum to implement more change, protocols and enhanced protection for our student athletes," Duffy said.
This commitment to continuous improvement has paved the way for a renewed focus on coach and trainer education, ensuring they have the knowledge and skills necessary to handle emergency situations quickly and effectively.
Recognizing the role coaches play in the lives of young athletes, the South Dakota High School Activities Association requires coaches in sanctioned sports to undergo specialized courses in responding to athletes who collapse.
This comprehensive approach to safety has led to the widespread availability of automated external defibrillator (AED) devices, an indispensable tool in resuscitation efforts. AEDs, now ever-present in public spaces such as airports, churches and hospitals, have emerged as a lifeline for individuals experiencing cardiac arrest.
"You don't need to be a trained medical professional to use an AED," Duffy said. "Hook it up, and it tells you what to do. It reinforces the importance of community members feeling confident in their ability to respond effectively during emergencies."
Nurturing physical wellness: Prioritizing nutrition and exercise
James' heart health episode extends beyond the realm of professional athletics, making young athletes recognize the value of safeguarding their well-being.
Take Peterson, who, like James, had never encountered heart issues. However, the news of James' ordeal has ignited a newfound resolve in Peterson to protect against potential heart-related risks with healthy lifestyle practices.
"There's a small chance of it happening, but it did happen," Peterson said. "I'm going to just be smart. I can do little things like get the right amount of sleep, drink enough water and eat the right food to be healthier."
The health of young athletes is a collective responsibility. By learning from James' experience and taking proactive steps, we can ensure future generations of athletes thrive on and off the court.