Biathlon athlete recovers with physical therapy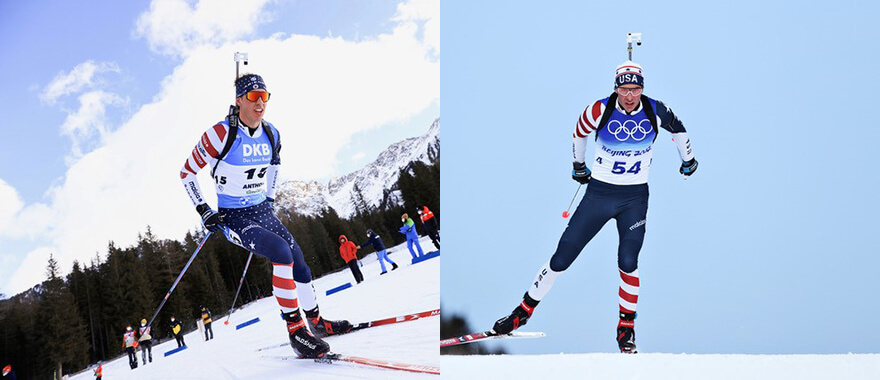 An injury is the last thing any athlete wants to experience.
"My first thought was that my season was over," Paul Schommer said.
As a member of the U.S. Biathlon team, Schommer completes 25-30 hours of physical training per week. He roller skiis, runs, weightlifts, bikes and more. Then he also has physical therapy, physiology and recovery sessions.
"It becomes a full-time job most weeks, but it's what I have to do in order to be competitive on the international stage," he said.
In November 2022, Schommer suffered a cartilage injury in his left knee. He'd had problems with the knee in the past and thought he wouldn't be able to compete that winter.
"Thankfully I was able to do some rehab and get to a stable place to compete for the winter, but I knew if I wanted to give my knee the best chance long term, I would have to get surgery," he said.
Schommer was living in Sioux Falls at the time and chose Sanford Sports for his recovery.
"I wanted to find the best possible set up for my recovery to optimize my time after surgery," he said. "I thought Sanford Sports was my best chance at making a quick recovery and getting back to the level I want to be in my sport."
After surgery, Schommer began working with Sanford Sports physical therapist Brett Fischer.
"Brett helped me understand the nature of my injury so I could make better decisions in the recovery process, but he also taught me exercises to help address the swelling in my knee," Schommer said. "Brett was patient and took the extra time to help me feel like I was getting the most out of each visit."
Schommer's physical therapy plan used techniques such as:
Blood flow restriction training
Strength, mobility and balance trainings
Compression and ice therapies
Soft tissue work
Schommer had a similar surgery in 2019 and knew the best way to get back to full strength was to take it slow and give his body time to heal.
"As a high-level athlete, we often associate hard, painful workouts with getting better, but sometimes being patient and resting are the things that will allow us to get back to full strength," he said. "This balancing act is sometimes hard to do on your own, so having a great group of staff at Sanford Sports helping me navigate this recovery process was great."
Schommer had a positive experience working with Fischer and said the entire team went above and beyond to help him get back to doing what he loves.
"They gave me access to resources I wouldn't have had otherwise," he said. "Their world-class facility helped me take my recovery to the next level, giving me confidence that I can make a full recovery."
Learn more about physical therapy at Sanford Sports here.