Teams set for Sanford Pentagon Border Battle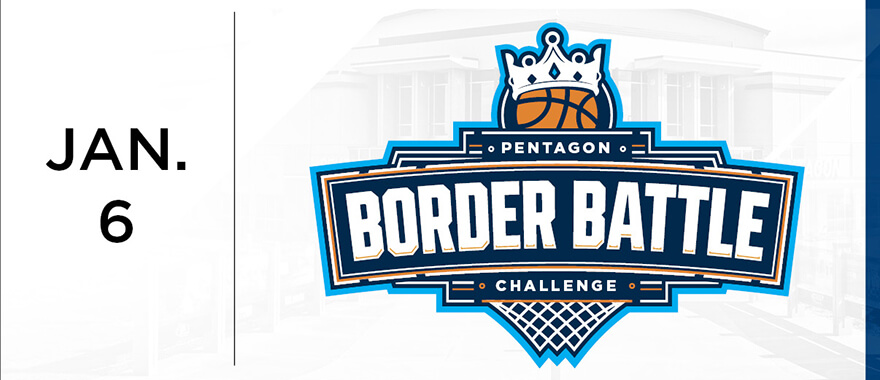 A battle of the Dakotas will take place at the Sanford Pentagon on January 6, 2024, featuring three girls and boys teams from North Dakota and three girls and boys teams from South Dakota.
The Sanford Pentagon Border Battle will feature defending North Dakota Class A girls state champion, Grand Forks Red River along with fellow Class A state tournament qualifier Minot. On the boys side, North Dakota Class A runner-up Grand Forks Red River will compete along with state qualifier Minot as well as South Dakota Class A state qualifier St. Thomas More.
"We are looking forward to playing in the first ever Border Battle at the Sanford Pentagon," said Mitch Reed, head coach of Florence-Henry. "With all the great teams and high-profile players that have played on Heritage Court, I am grateful for the opportunity that our girls and fans will get!"
"Red River High School is excited to take part in the 2024 Border Battle event. South Dakota is known as a basketball state, and we are excited to experience that. At the same time, we are fired up to show people that we play a little basketball up north as well," said Tyler Nelson, athletic director at Grand Forks Red River. "Both our programs are coming off state championship appearances with our girls winning the title and our boys just falling short of a title, but we are excited for the athletes returning and the athletes that are upcoming and hungry for an opportunity. Thanks again to Freddy Coleman and Sanford Sports for giving us this amazing opportunity!"
"The Sanford Pentagon is a great venue, and we are excited to have the opportunity to play in it this season," said Katie Konold, athletic director at Mobridge-Pollock. "We appreciate the opportunity to be one of the first teams to kick off what should become a great annual event for our student athletes."
Matchups and game times will be announced later.
North Dakota girls and boys teams
Minot
Grand Forks Red River
Horace
South Dakota girls and boys teams
St. Thomas More
Florence-Henry
Mobridge