North Dakota State to face Creighton in women's basketball at Sanford Pentagon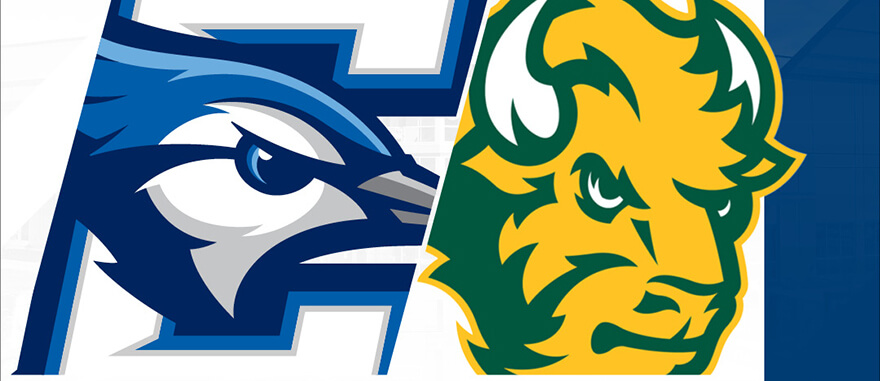 SIOUX FALLS, S.D. – The North Dakota State Bison will take on the Creighton Bluejays in a non-conference, women's basketball matchup at the Sanford Pentagon in Sioux Falls, South Dakota, on Nov. 6. This marks the third time NDSU will compete at the Sanford Pentagon, while it will be the first time the Creighton women's team plays on Heritage Court.
Ticket information and game time will be announced later. This game takes place the day before the Auburn vs. Baylor matchup set for Nov. 7.
"This matchup between two highly competitive teams featuring former Sioux Falls high school stars is a great way to kick off an incredible two days of basketball at the Sanford Pentagon," said Jesse Smith, vice president of Sanford Sports. "We're proud to continue to feature women's basketball on Heritage Court, and this Division I matchup will get fans excited about basketball as soon as the season tips off."
North Dakota State, a member of the Summit League, is coming off an 18-12 season with a 12-6 conference record. The Bison were selected to the postseason in 2022-23, falling to Oregon in the first round of the WNIT. Jory Collins returns for his fifth season as head coach at NDSU. The Bison hold a 1-1 record at the Sanford Pentagon.
"We're excited to begin our season at the Sanford Pentagon. Creighton is a great program, and they will be a fun challenge," said Collins. "I hope we can create an energetic atmosphere to kick off the season for both teams."
Creighton, a member of the Big East, finished last season with an overall record of 22-9 and an appearance in the NCAA Tournament. It will be a homecoming for two Bluejays, junior forward Emma Ronsiek (a first-team All-Big East selection) and redshirt freshman Lexi Unruh are both from Sioux Falls.
Head coach Jim Flanery begins his 23rd season at Creighton this year. He is the school's all-time leader in wins with 401 and the only women's basketball coach to guide the Bluejays to six NCAA Tournaments.
"These neutral site games are a reflection of the popularity of women's basketball. North Dakota State is coming off a trip to the WNIT, so it will be a really good test," said Flanery. "It's great to have Emma and Lexi get an opportunity to play in Sioux Falls in front of family and friends. Overall, this is an exciting opportunity, and we're really looking forward to it!"
This year's contest will mark the twelfth all-time meeting between North Dakota State and Creighton with Creighton holding a 10-1 series lead. The last meeting was in 2019, a Creighton 70-59 win at home.
North Dakota State vs. Creighton is the first NCAA Division I women's basketball game announced for this season at the Sanford Pentagon and the fourth overall NCAA Division game.
In men's basketball, Auburn plays Baylor on Nov. 7, Nebraska takes on Oregon State on Nov. 18 and Oregon faces Syracuse on Dec. 17.
Since opening in 2013, the Sanford Pentagon has hosted more than 80 Division I men's and women's college basketball games. Last December, the Pentagon hosted a rematch of the 2021 men's national championship game between No. 6 Baylor and No. 14 Gonzaga. Two weeks later, defending women's national champions and No. 1 ranked South Carolina defeated South Dakota State on Heritage Court.