Hy-Vee Sanford Legends donates back to local youth sports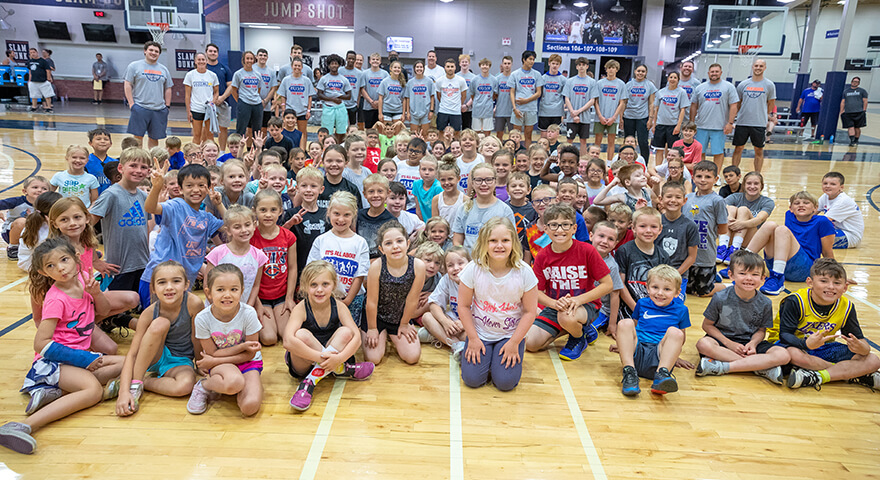 Hy-Vee/Sanford Legends for Kids is donating $87,000 back to local youth sports organizations following this year's Legends events. Since the event started in 2005, more than $3.2 million has been donated.
Money raised supports Legends for Kids operations and the Legends Foundation for Youth Grant Program.
"Hy-Vee/Sanford Legends continues to make significant impacts on the lives of our children in our communities," said Brock Reynoldson, co-director of Legends for Kids. "This would not be possible without the many wonderful sponsors, companies and individuals who support this event year after year."
Highlights from 2023 Legends events included:
1,500 kids attended the free clinics
1,500 high school players and coaches attended the Legends Football Camp
Youth sports organizations are encouraged to apply for upcoming grants by Oct. 27. Priority is given to projects and organizations that have substantial volunteer involvement and missions that support those of Legends. The registration form will be available starting Sept. 22 at legendsforkids.org.
The Hy-Vee/Sanford Legends promotes the physical well-being for our youth of today, as well as generations to come. The Legends is a partnership between two of the community's major organizations (Hy-Vee and Sanford) who strive and encourage our kids to be the very healthiest they can be.
The Hy-Vee and Sanford Legends wants every child to have the opportunity to participate in wellness programs and strive to be a healthier generation than the last.