3 Tips to Improve Your Putting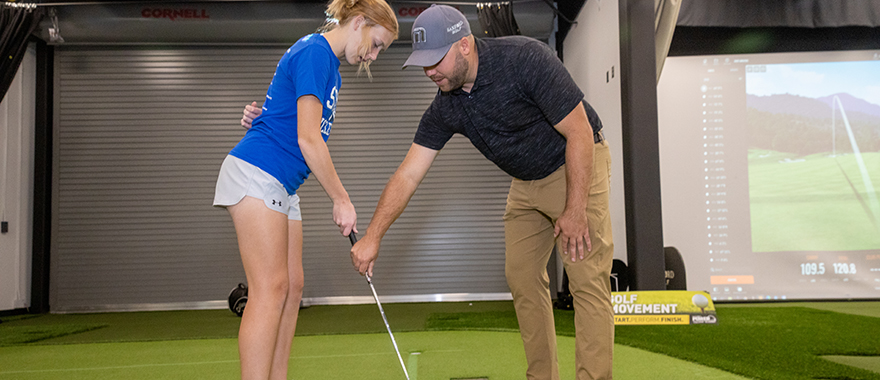 Every year, the beautiful spring weather inspires golfers to improve their game, especially on the green where a putt can make or break the scorecard.
Sanford Sports Academy Manager Sam Vosler has three tips that will help you advance your skills and sink more putts:
Advance your putting skills
Keep your head still. One of the most common mistakes when putting is lifting your head too soon. This causes the ball to veer off course. Focus on keeping your head still until you hear the ball drop into the cup.
Focus on speed. It's not just about getting the ball in the hole; it's about controlling the speed. Take time to read the green and pay attention to the slope and speed. This will help you hit the ball with the right amount of force.
Practice, practice, practice. If you want to become a better putter, you need to practice regularly. Take advantage of the practice greens at your local course or invest in a putting mat at home.
Even the pros struggle with putting, so be patient with yourself and enjoy the process.
If you want to refine your game even further, the Sanford Sports Academy has options for golfers of all ages.