Sanford Sports Academy adds Matt Drake and Brennan Hockman to Golf Staff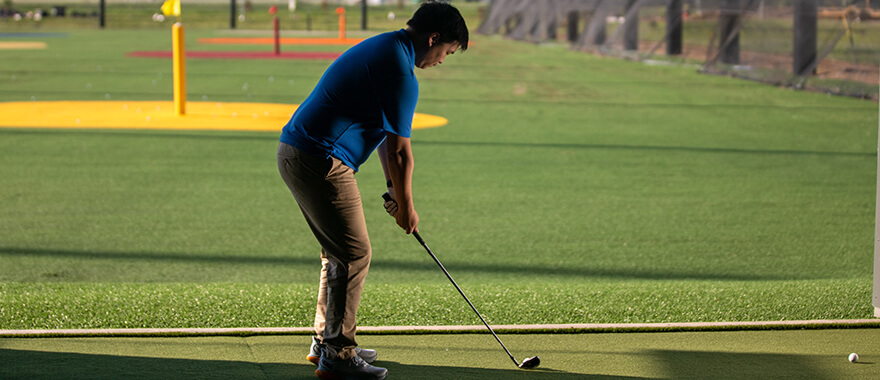 SIOUX FALLS, S.D. – The Sanford Sports Academy has added Matt Drake and Brennan Hockman to its staff, leading programming in Sioux Falls and Fargo, respectively. Drake will serve as the Sioux Falls location golf academy specialist. Hockman will serve as the Fargo golf lead and academy specialist.
Drake, a native of Sioux Falls, S.D., participated in the 2011 U.S. Junior Amateur tournament, playing alongside golf greats like Jordan Spieth. With over five years of experience, Drake joins Sanford from Minnehaha Country Club, where he previously served as first assistant golf professional. Drake holds a degree from Augustana University.
"We are thrilled to welcome Matt to the golf staff in Sioux Falls," said Sam Vosler, golf academy manager. "He brings tremendous experience that will help our clients improve their golf game."
Hockman, a native of Kingwood, Texas, played collegiate golf at Bemidji State University where he earned his degree. He comes to Sanford Sports after serving as assistant golf coach at Bemidji High School. Hockman is currently pursuing PGA membership to become a certified PGA member.
"Our leadership team is very excited for Brennan to lead golf programming in Fargo. With a passion for junior golf, he will be a great fit for our Sanford Sports coaching family and helping to develop academy students," said Vosler.
The Sanford Sports Academy provides year-round programs for golfers of all skill levels. The Academy has access to specialized technology helping players master the fundamentals of the game, from enhancing swings to improving players' short games.
The Sanford Sports Academy is the most comprehensive sports development program in the region. Golf programs feature award-winning instructors, golf movement experts, strength and conditioning coaches and a full 3-D motion capture lab.
To learn more about our services in Sioux Falls, call (605) 312-7960. Contact the team in Fargo by emailing sanfordsportsgolffargo@gmail.com or by calling (701) 532-0422.