Sanford Sports Academy adds coaches to support softball, baseball programs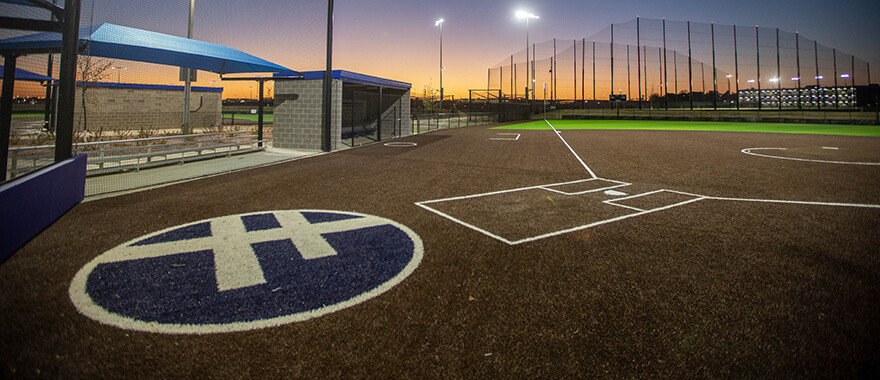 02/22/2023 | By Sanford Media Relations
SIOUX FALLS, S.D. – Sanford Sports is expanding its roster of academy leaders with the addition of two coaches to its softball and baseball programs.
Caylyn Wagner has been named the director of softball for the Sanford Sports Academy. Wagner previously served as an assistant softball coach for six seasons at the University of South Dakota. Prior to her tenure at South Dakota, she spent five years on the staff at Scottsdale Community College, the last two seasons as head coach. Wagner played softball at Arizona State University from 2006-2010, helping the Sun Devils win the national championship in 2008.
Steph Gabel has been named an academy specialist for the Sanford Sports Academy where she will assist with both the softball and baseball programs. Gabel played softball for four years at Dakota Wesleyan where she earned her bachelor's degree in sport, exercise and science. The Sioux Falls, South Dakota, native was a multi-sport athlete at Harrisburg High School.
"When young athletes come to our academy, they are going to be trained and coached by leaders who not only have incredible athletic resumes but are first-team people who care about the experience of every kid," said Todd Kolb, director of the Sanford Sports Academy. "Caylyn and Steph are phenomenal additions to the Sanford Sports team, and I am excited about the impact they will have on the growth of our softball and baseball programs."
The additions of the Sanford Diamonds and Sanford Crossing to the Sanford Sports Complex are part of a $300 million gift from Denny Sanford that was announced in March 2021. The Sanford Diamonds will host multiple softball and baseball tournaments in 2023. The 10 fields opened for play in the fall of 2022. The eight multi-use fields at Sanford Crossing opened last fall as well.
A second hotel on the Sanford Sports Complex, the Comfort Inn and Suites, is scheduled to open this spring.