Cris Carter and Ryne Sandberg headline 2023 Legends for Kids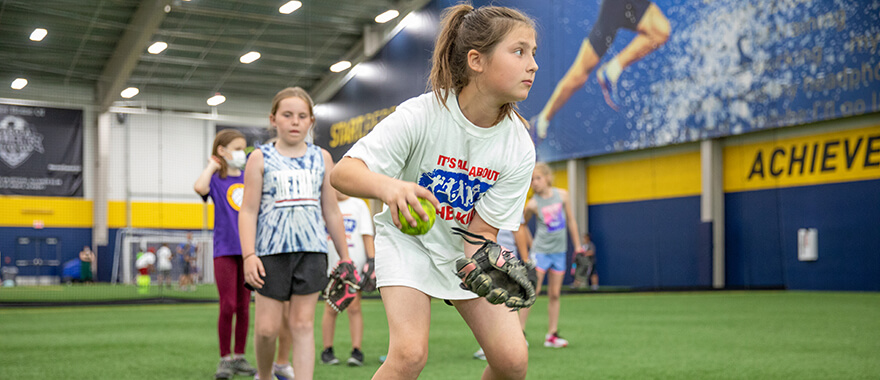 SIOUX FALLS, S.D. – Pro Football Hall of Fame member Cris Carter and National Baseball Hall of Fame member Ryne Sandberg will visit South Dakota for the 2023 Hy-Vee/Sanford Legends for Kids. The event runs June 5-9 at the Sanford Sports Complex.
Carter and Sandberg will attend the Legends Banquet and speak on their professional and personal experiences as well as answer questions from attendees.
Carter played 16 seasons in the NFL, most notably with the Minnesota Vikings. Enshrined in Canton in 2013, Carter caught 130 touchdowns and had nearly 14,000 receiving yards during his career.
Sandberg played the majority of his 16-year career with the Chicago Cubs. One baseball's greatest second baseman, the nine-time Gold Glove Award winner and 1984 National League Most Valuable Player was elected to Cooperstown in 2005.
The Hy-Vee/Sanford Legends program provides learning opportunities for young student-athletes to grow and be inspired in the world of sports by providing different sporting clinics and camps. Each year, celebrity athletes who represent the Legends goals—quality, integrity and character—are brought to Sioux Falls.
The sessions are conducted by Sanford Sports Academy employees, professional athletes and the region's best college and high school coaches who have been recognized as positive role models on and off the field. Parents and coaches also participate in clinics designed to help them further understand their role as mentors while sharpening their coaching skills.
Last year, Hy-Vee/Sanford Legends raised a record $290,000 for the Legends Grant Program for area communities. Since 2005, Hy-Vee/Sanford Legends has raised $3.135 million.
The Legends Football Camp is also back in 2023. The camp is scheduled for June 19-21 at Kirkeby-Over Stadium and the Sanford Sports Complex.
In order to optimize the participant's experience, space is limited. Participants are strongly encouraged to register in advance beginning May 12 at SanfordSports.com/Sanford-Legends to ensure they get the proper t-shirt size.