Physical therapy shortens young athlete's recovery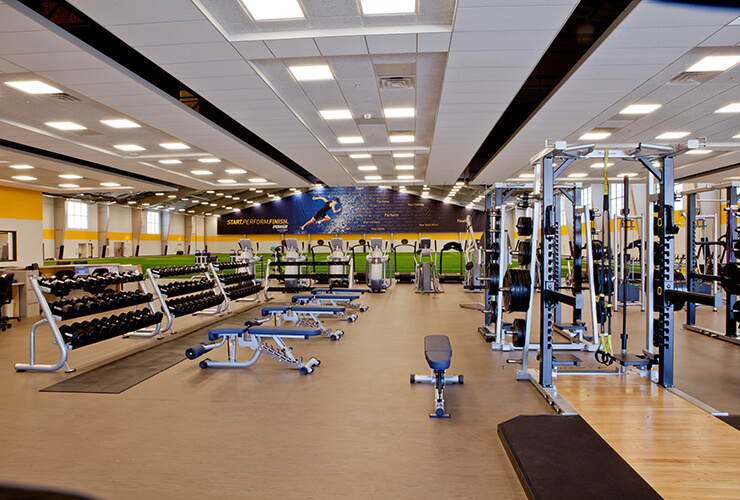 Grant Hohn is just like any other 11-year-old boy. He's always moving, whether he's playing football or scurrying up any tree he sees.
He was even a frequent visitor to his local trampoline park until May 2022.
"He's sworn that off," explains his mom, Rachel Hohn. "His friends ask him to go, and he says he doesn't do it anymore."
It was during a visit to the park that Grant injured his knee. Amidst all the fun, another kid crashed into it. Grant's broken bone went through his growth plate, and he also had several hairline fractures.
He didn't need surgery to fix the break, but his summer was derailed. He spent the warm, school-free months in a locked brace from his knee to his ankle.
"It was miserable for him because he is so active," Hohn says.
While Grant was dwelling on the summer activities he missed out on, his mom was worried about the long road ahead.
"I wondered if this would be long-term or not. If it would be an injury that affects him his entire life," says Hohn. "You hear about adults who injured a knee as a child, and it was never the same. So, my thought was how do we help him heal without lifelong impacts."
Grant's doctors at Sanford Health suggested he try physical therapy.
Therapy with Tyler
Grant wasn't thinking about the benefits when he heard he had to go to regular physical therapy appointments.
"He originally was not excited about doing something called therapy. He's an 11-year-old boy, after all," she says.
But Tyler Turbak, DPT, worked to make their 12 sessions together fun and enjoyable. By the end, Grant looked forward to going to therapy.
Turbak worked one-on-one with Grant throughout his recovery. Hohn remembers him always directing questions to Grant first before following up with her and her husband.
When Grant got frustrated doing his at-home exercises, Turbak would talk with him and pick out a few important exercises for him to complete.
Overall, the main barrier Grant had to overcome was fear.
"He was scared of reinjuring that leg. The jumping motion really scared him because his knee with so tender at first. Tyler worked with him and said, 'your leg is going to be okay; your leg can handle this,'" says Hohn. "With Tyler, Grant gained confidence that his leg could support him even while jumping."
His parents loved the sessions because they could clearly see Grant's progress.
"Tyler used a machine that measured the strength of the injured and uninjured legs," said Hohn. "The data showed that Grant's legs were equally strong and flexible when we ended therapy."
Back in action
Looking back, Hohn is most grateful to Turbak for building a relationship with Grant and having data that clearly showed how he was improving.
Now, Grant is gearing up for a healthy hockey season.
"We're at the point where the injury is in the past. It's fabulous. I don't know if we'd be there yet if he didn't go through physical therapy," says Hohn.
Learn more about physical therapy at Sanford Sports.