Easton Stick and Sanford Sports teaming up for inaugural Easton Stick QB Clinic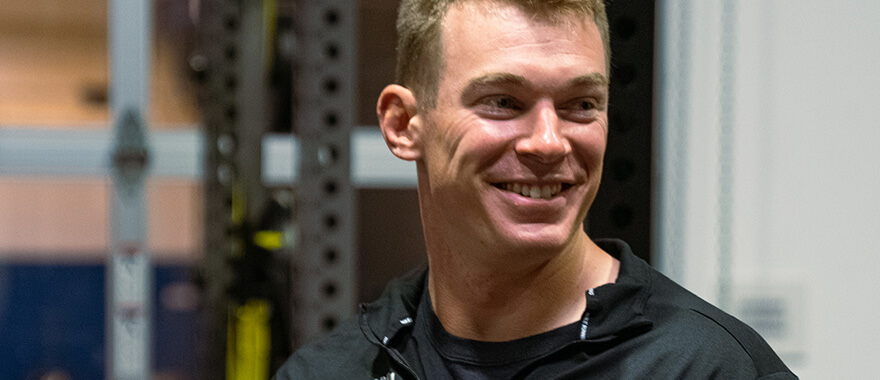 FARGO, N.D. – Los Angeles Chargers quarterback and North Dakota State University football legend Easton Stick is returning to Fargo for the inaugural Easton Stick QB Clinic presented by Sanford Sports.
The clinic takes place on Thursday, July 12, at the Nodak Insurance Football Performance Complex on the NDSU campus. This clinic will feature 50 high school and college quarterbacks from across the upper midwest and will allow them to hone their skills at the position and learn valuable lessons that can be applied both on and off the field. Sanford Sports Academy football coach, Kurtiss Riggs, will be a clinician for the clinic. A leadership dinner featuring a panel of prominent local business leaders will round out the day's events.
"I'm looking forward to getting back to Fargo to visit and get to work with some really talented kids," said Stick. "I know firsthand how a clinic like this can improve your game physically and mentally. There is so much talent in this area, and I hope we can help these kids realize their full potential."
"We are grateful to have a strong partnership with Easton and Rep 1 Sports that allows us to bring in someone of Easton's stature to spread his knowledge about the game of football," said Steve Young, Sanford Sports president. "Not only is Easton one of the best players in NDSU football history, he's an even better role model for young quarterbacks who strive to be just like him."
During his visit to Fargo, Stick will also meet with local high school football coaches and Sanford Sports Performance and Sanford Sports Academy athletes. On July 13, he will appear at the Luncheon for Leadership with special guest Easton Stick, hosted by the Boy Scouts of America.
Stick, a four-time national champion at NDSU, went 49-3 as a starter for the Bison and holds the record for most wins by a starting quarterback in NCAA Division I FCS history. He was drafted by the Los Angeles Chargers in the fifth round of the 2018 National Football League Draft.
Stick and Sanford Sports have had a long-standing relationship dating back to his college days at NDSU. Stick trains during the offseason with Sanford Sports.